Gaining insight into the optimal messaging of a new pacemaker communication campaign
The question
Our client is constantly working on maintaining/gaining market share and optimising their profit for the period towards future product launches. To be able to do this, they need to understand the specific value proposition for the Low Voltage Portfolio – as well as optimize their messaging to support the local roll-out of the new Low Voltage Portfolio campaign and support pricing and reimbursement discussions.
They revamped their portfolio with optimised messaging and new visuals in order to reposition their pacemakers in the market. They already tested the new portfolio in the US and asked SUAZIO to do the same thing in Europe.
The end goal
Our client asked us to measure things such as relevance, appeal, uniqueness, likes and dislikes – in order to get a more clear picture of the likelihood of adopting. In order to get a truthful answer to these questions, we focused on three goals:
Understanding the

value drivers and overall perception

of the Low Voltage Portfolio.

Gaining

insights in the value perception

of Remote Monitoring and future innovations including pricing exploration.

Gaining

understanding of the message

premise/promise/proof elements, attractiveness and overall acceptance.
Our approach
We conducted 40 web supported telephone interviews of 30-45 minutes each. In total, we interviewed 30 electrophysiologists and 10 heads of a cardiology department – all active in one the five largest EU countries: the UK, Germany, Spain, France and Italy.
The standardised methodology we used, is quantitative as well as qualitative: we made sure we got rankings on both levels. We drew up a standardised questionnaire that we used with all 40 respondents in order to be able to compare them properly.
Some of the questions we asked, in context of the three goals aforementioned:
Overall perception:

first we asked our respondents about

their idea concerning the most important attributes.

What do clients pay attention to when purchasing? Which attributes have to be present – and which attributes they need to pay more attention to in the messaging? Which attributes did our client score best on – and how are those scores compared to other companies?

Remote monitoring:

we also asked about the overall perception of remote monitoring. What are the

current barriers

to developing this further? What can manufacturers do to promote this?

Messaging:

then we got to the most important part. Our client had

seven different message platforms, each specifically focused on one attribute

they wanted to communicate about. We stripped those messages of all branding and presented these concepts to our respondents for further questioning.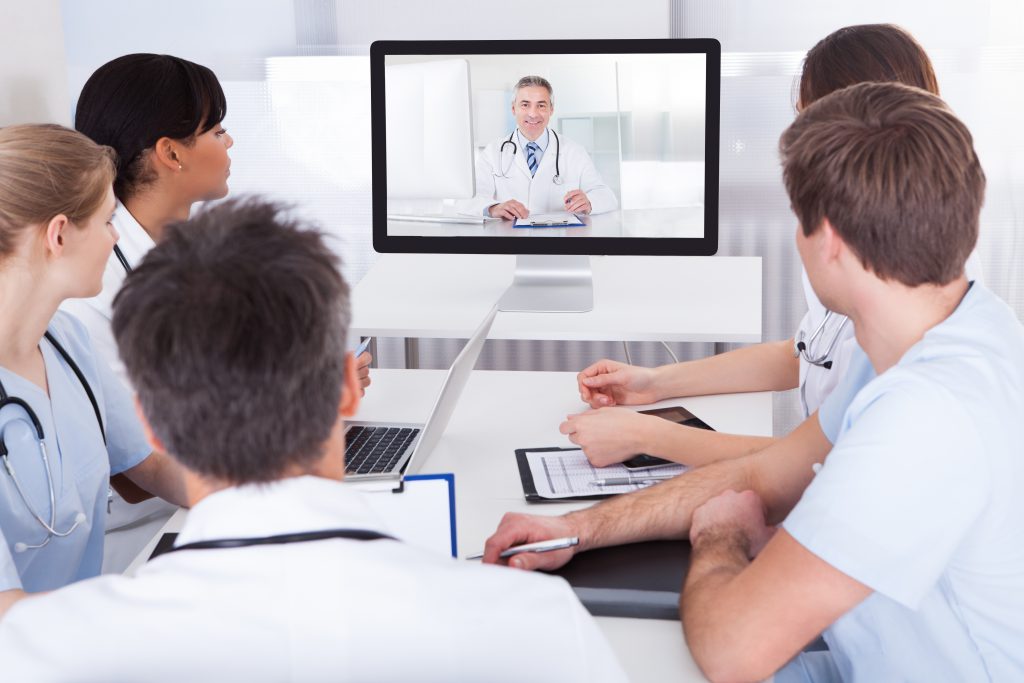 Messaging: in depth conversations about the 7 platforms
The seven platforms we're talking about are basically the overall messages that our client thought of as the most important messages to get to the client in order to gain trust and likelihood to purchase. Think about things such as: lasting performance, reliable technology, reliable implant experience, lead insulation (survival rate), reliable leadership (novel features), lasting care (remote monitoring) and lasting comfort.
We talked about these seven messages and asked our respondents to share their thoughts about each of them. Some of the questions we asked:
What was your first impression reading this message?

What are your most important likes and dislikes?

Do you think this message is relevant and unique?

Is this message credible?

Are you feeling connected to the phrasing or would you prefer different wording?

What kind of supportive evidence do you need alongside this message?

Which brand do you think is associated with this message?

Which of these messages would be most relevant to share on social media?

…
The results
This qualitative and quantitative methodology we used, made sure we could supply our client with rankings considering appeal, relevance, quality and uniqueness. With the results, our client now perfectly knew what to focus on for their new communication campaign. We not only made sure our client got every single answer of the respondents collected, but we also gave them a clear overview with the – according to us – three most important key takeaways of the entire research:
A better and more in-depth understanding of the

current usage

of low voltage devices (volume, brand, etc).

The insights into the

value perception of different message elements

and evidence.

A clear view about the

willingness to adopt

based on message elements.
Want to know more about SUAZIO?